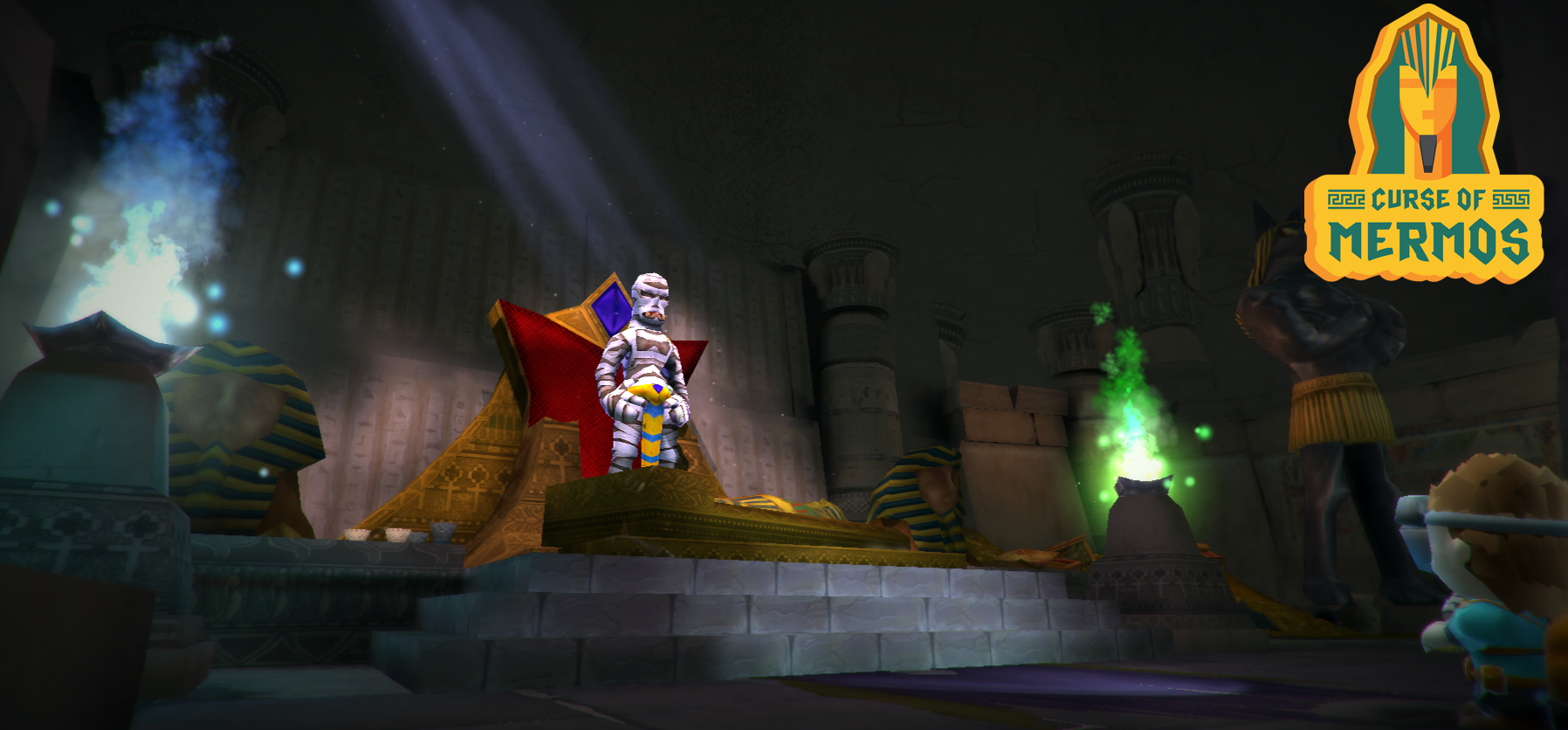 Curse of Mermos
A downloadable game for Windows and macOS
Curse of Mermos follows the adventure of young Abdu, an Egyptian explorer in search for the lost tomb of Pharaoh Ebo. It is a free game developed by students.

Abdu is an adventurer searching for fame and fortune in the ruins of Ancient Egypt. One of the greatest mysteries still standing is the location of Pharaoh Ebo, once a great ruler of the land. Abdu is on the brink of a great discovery but he will find out that Ebo's tomb hides more mysteries than he thought.

Curse of Mermos is a lighthearted hack and slash game with fast paced action and challenging combat. Players wield the Hammer of Horus or shoot the Crossbow of Neith to defeat hordes of monsters in the tomb of Ebo. The game features unlockable abilities and skill upgrades for personalized combat. Special game modifiers allow players to customize each playthrough.
Find more about the game at:
Install instructions
Just download, unpack and run the game.
A gamepad is highly recommended!
Keyboard support is implemented but it won't be the optimum game experience.